CONTACT THE SURGE BUSINESS ASSOCIATE

OR SURGE365 MEMBER WHO SHARED THIS WITH YOU.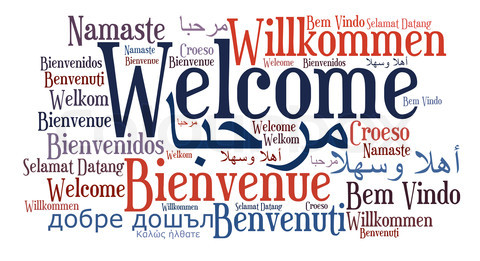 SUPPORT CALLS, WEBINARS & PLAYBACKS
Independent Schedules .
Subject To Change Without Notice.
MONDAYS: PRO TRAVEL NETWORK CEO CORNER 
With our Pro Travel Network CEO
Dr. Christopher Cokley & others.
10pm EDT; 9pm CDT; 8pm MDT; 7pm PDT
Dial 605-562-0020 PIN 513-634-607#
FOUR DAYS A WEEK!
Mon-Thurs 7:30 a.m.-7:50 a.m. EDT
The V.I.E.W. (Variety of Ideas to Enrich Your Wealth)
712-432-0075 pin 261118#
Playback 1-712-432-1085# SAME PIN
Mon: Time To Travel 
Tues: Leadership Lessons  
Wed: Winning Ways
Thurs: Thriving Tips
MONDAY-THURDAYS WEEKLY 
8:00 a.m. - 8:30 a.m. EDT  
Fulfilling The Dream Inspirational Training Call
209-647-1600 PIN 962811#
Playback: 209-647-1699 SAME PIN
Ends with Scripture & Prayer
Effective Wed., July 29, 2015.

Number Changes 

(641) 715-3650 PIN 962811

Playback (209) 647-1699 to (641) 715-3649
with the same pin
Mon: TGIM Thank God It's Monday /Tues: Terrific Marketing Day
Wed: Wisdom Day/ Thurs: Taxes & Travel Day
ONCE A WEEK!
SUNDAY 8 p.m. - 8:45 p.m. EDT
(Rebranded) Team Synergy 365 Global Leadership Call
www.SpiritOfTeamVision.com
with Lucretia Davis-Daniel
712-432-0075 pin 708414#
Playback: 712-432-1085 SAME PIN
ALSO. EVERY NIGHT OF THE WEEK.!
SPIRIT OF TEAM VISION OPEN NETWORKING CALL
FOR THOSE WHO WANT TO LEARN HOW TO
USE THEIR MOBILE PHONE WITH SOCIAL MEDIA.
SAME DIAL AS SUNDAY NIGHT CALL.
712-432-0075 PIN 708414#  
OPEN Q & A.
TIME: 9:30pm ET 8:30pm CT, 7:30pm MT and 6:30pm PT 
_______________________
MONDAY 1 p.m.-2 p.m. EDT
#Surge365 NEW CREW Training Call
w/ Dawn Baracco, Susan Horton & Jake Culbertson
712-432-3100 pin #679095
(Live)


MONDAY 8:30 p.m.- 9:15 p.m. EDT
#PTN BOOKING SITE INSTRUCTION
w/ Jeanie Sharpless
Reference: www.SharplessCall.com
712-432-0900 pin 154754#
Playback 712-432-0990 SAME PIN
MONDAY 9:30 p.m. -10 p.m. EDT
SURGE365 CHAMPIONS CALL
Highest Paid-to-Date Top Director Juliet St. John
712-432-0075 PIN 474053#
Playback 712-432-1085 SAME PIN

______________________________
TUESDAY 7:30 p.m. - 8:30 p.m. EDT
National Travel Training Destination Call
w/ Carolyn Parrish Patty Wenck
712-432-0900 PIN 507463#
Playback: 712-432-0990 SAME PIN
______________________________
WEDNESDAY 12 noon EDT
Ladies Only Call (& Motivated Gents!)
w/ Jeanie Sharpless
Hands-On Practical Living Surge365 Overview for BUSY WOMEN!
712-432-0900 pin 104605#
Playback: 712-432-0990 SAME PIN
WEDNESDAYS 1pm EDT & 10am PDT

SURGE NATION BLOG TALK RADIO
with Hosts Doreen Wong, Jake Culbertson & Dawn Baracco 
www.BlogTalkRadio.com/SurgeNation
or dial & listen (914) 205-5579 (no PIN needed)
___________________________________
THURSDAY 11:30 ET a.m.
Teame-365.com #SURGE365 Leadership Call
w/Loranzo Ladson
NOTE THE NEW DIAL-IN NUMBER BELOW  
As of Dec 17, 2015
Dial 641-715-3865  PIN 668895#
Playback: 641-715-3868 SAME PIN
____________________________________
FRIDAY 11a.m. ET
R.estore E.nergize N.avigate E.xcel W.in
w/ Arlyne Thompson
712-432-0075 PIN 889373#
Playback: 712-432-1085 SAME PIN
__________________________________ 
1ST  SATURDAY OF THE MONTH

COACH TOMER'S LEADERSHIP CALL

Life Lessons from
Visionary Founder Coach J. Lloyd Tomer.
Time: 12N EDT 11am CDT 


Dial: 712-432-0900 PIN 306199#
Playback 7 days week/24-7
712-423-0990 Same PIN
 3RD WEDNESDAYS
NuAttitude A.C.T.I.O.N.o.w.
Apply Concrete Tactics, Initiate Options, No Opportunity Waits! Features Personal Interviews & Life CoachTopics w/a Spiritual & Business & Personal Perspective
Hosts: Ken & Cynth'ya Reed.
3rd Wed. Live @ 9:30am EDT

712-432-0075 pin 802089#

Playback 7 Days/Week: 712-432-1085 SAME PIN. 

 

LIFESTYLE & TRAVEL WEBINAR
Sunday, Tuesday, & Thursday Evenings @
8:55pm ET
Sign on here! www.gmiwebcast.com
w/ Charles Nicholson & Dr. Nate Daniels
**********************

FOR NON PROFITS/PHILANTHROPY

ONCE/ WEEKLY
MONDAY AFTERNOONS

1PM-2:15 PM Eastern Time 
FUNDRAISING WEBINAR FOR NON PROFIT GROUPS
Live Chat & Questions Answered
www.AnyMeeting.com/TeamGet1
For those who cannot hear Fundraising Webinar
(Recorded webinar)  www.FundingByTravel.com  
GETTING STARTED!
SURGE 365 TRAINING TOOLS

E-Z eCommerce Travel Training

BOOKMARK: www.ETTC-CS.com website
(Global Language Site)
Phone-based Bi-lingual Events

Contact The Person(s) Who 

Shared This Resource With You. 
SURGE 365 EXPLAINED (Launched April 30, 2015)
SUGGESTIONS
The best way to use the proven system of calls, playbacks & webinars:
First: Realize that the hosts have different personalities.
Second: Listen to each call/replays as often as possible.
Third: Use your speakerphone to multi-task. Hands free devices are best.
NEVER TEXT INFO TO TEAM MEMBERS OR PROSPECTS WHILE DRIVING!
Overall, focus on the calls that match your goals.
If your goal is marketing, focus on those calls.
If your love is travel/booking travel with PTN,
then focus on those calls.
Share with others. We welcome anyone who desires to use these resources. Remember, you are NOT ALONE! Contact the person whom you trust to grow your Surge365 network of travel lovers.
Advertisement
Ads not part of #Surge365
ALL NEW VIDEOS COMING!!!  STAY TUNED!
SHARE THIS PAGE! 
One Sale? $30,000 payout?